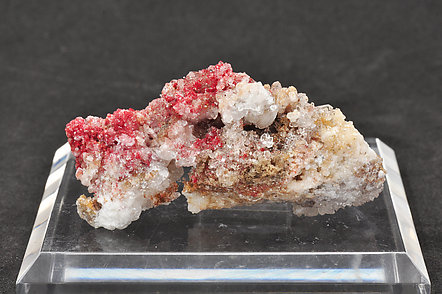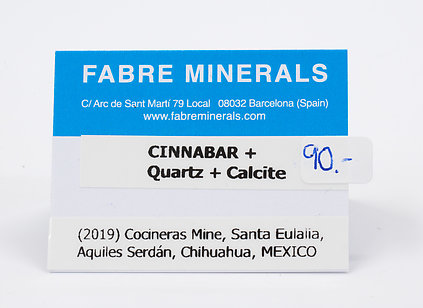 TC90TZ
Cinnabar crystals with a dominant rhombohedral shape plus minor crystal forms, translucent, extraordinarily lustrous and with a very vivid color, on matrix with small crystals of Calcite, Quartz. The specimen has been carefully analyzed and determined to be Cinnabar and, although it was suggested that Metacinabar could be found in these specimens too, our analyses have not detected any. We will send a copy of the analysis to the buyer.
Cocineras Mine, West Camp, Santa Eulalia District, Municipio Aquiles Serdán, Chihuahua Mexico (2019)
Specimen size: 6.5 x 2.8 x 2.6 cm
Main crystal size: 0.1 x 0.1 cm
With a copy of its analysis.
€90 / US$94 / ¥12910 / AUD$130