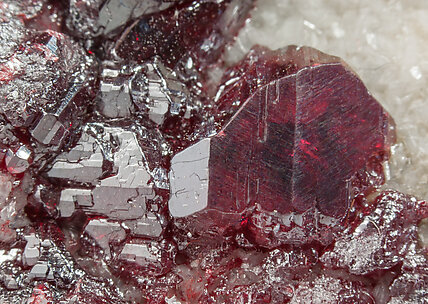 Recorded under neon light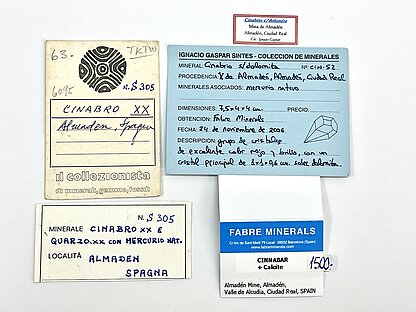 TC21500NMR
Group of Cinnabar crystals very rich in faces, one of the crystals clearly dominant, transparent, with very bright luster and a bright red color. On matrix, with white Calcite coatings.
The specimen comes from the collection of Ignacio Gaspar Sintes (number CIN-52), whose label, accompanied by others that show a good history, we will send to the buyer.
Of the best quality for Almadén.
Almaden Mine, Almadén, Comarca Valle de Alcudia, Ciudad Real, Castilla-La Mancha Spain
Specimen size: 7.5 x 4 x 4 cm
Main crystal size: 1 x 0.7 cm
Former collection of Ignacio Gaspar
€1500 / US$1622 / ¥208530 / AUD$2330