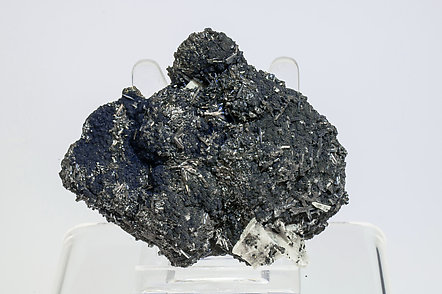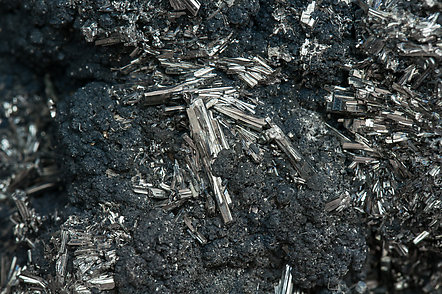 Recorded under neon light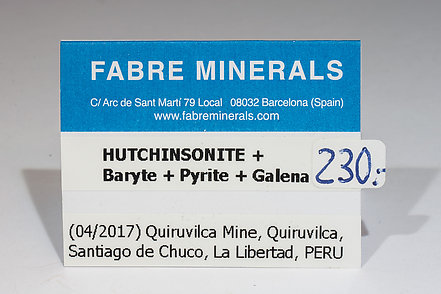 XM230TD
Centered aggregates of acicular Hutchinsonite crystals, very lustrous and sharp, with vivid red reflections, on a granular Galena matrix partially covered by small Baryte crystals. Both the Hutchinsonite and Galena have been analyzed and we will send a copy of the analyses to the buyer.
Quiruvilca Mine (La Libertad Mine), Quiruvilca District, Santiago de Chuco Province, La Libertad Department Peru (04/2017)
Specimen size: 7.2 x 6 x 2.9 cm
Main crystal size: 0.6 x 0.1 cm
With a copy of its analysis.
€230 / US$243 / ¥31710 / AUD$340