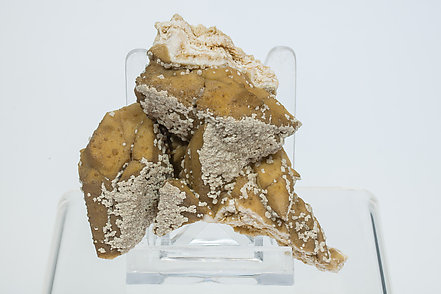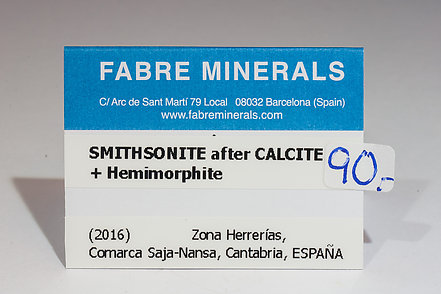 XM90NF
A novelty at MineralExpo Sants (Barcelona) 2017: Aggregate of Smithsonite pseudomorphs after scalenohedral Calcite crystals, with a color between brown and yellow, partially covered by small white Hemimorphite crystals. Both the Smithsonite and Hemimorphite have been analyzed and we will send a copy of the analyses to the buyer.
Herrerías area, Comarca Saja-Nansa, Cantabria Spain (2016)
Specimen size: 6.8 x 6.4 x 3.1 cm
Main crystal size: 4.2 x 2 cm
With a copy of its analysis.
€90 / US$109 / ¥12020 / AUD$140